// Press Page
THE WALL STREET JOUNRAL, OFF DUTY (section D)
GEAR : STYLISH RFID-BLOCKING WALLETS, by Kelsey Mulvey
"PARANOID PRIVACY GEEKS have never been comfortable with those tap-to-pay credit cards and certain office-access cards that many of us have to carry, because they have tiny antennas that can convey data (usually encrypted) over low-power radio waves. One way to jam that transmission? Using a radio-frequency-blocking wallet, ..."
---
PENTHOUSE MAGAZINE
GLOBE TROTTING : The right travel gear
"This company has been making RFID-Blocking wallets since ..."
---
MENS JOURNAL
MJ APPROVED STYLE, BEST WALLETS 2013 : Best for keeping your cards safe from identity thieves.
This is not your father's wallet – unless your dad is ... READ MORE
---
FORBES
INGENIOUS GIFTS : A Must Have!
The exception, wallets made from malleable, industrial-strength stainless steel fabric... they protect both your data and your pride.
---
QUARTZ
qz.com Holiday Gift Guide : Pro tools for the extremely mobile
It's the perfect gift for Edward Snowden. All accessories by Stewart/Stand are made with stainless steel fabric that protects your RFID chip contents from electronic spies.
---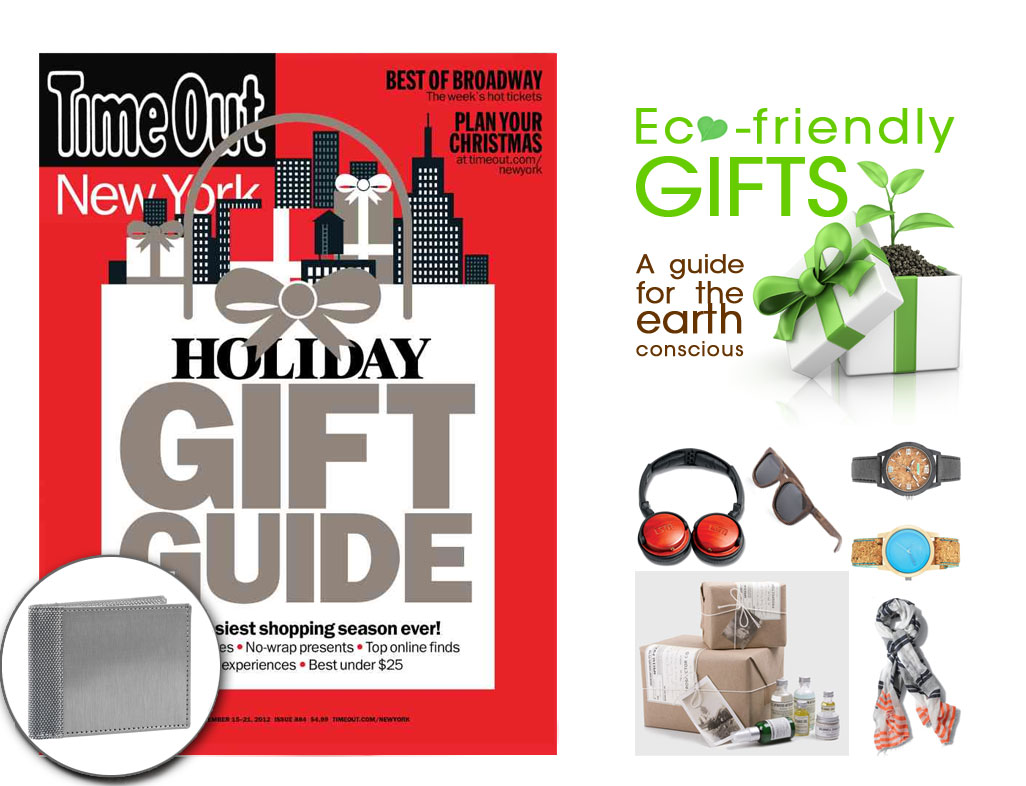 TIME OUT NY
HOLIDAY GIFT GUIDE : Eco-friendly GIFTS! A guide for the earth-conscious.
Stewart/Stand repurposed-stainless-steel billfold
---
ENTREPRENEUR
Get your gift on! Eight of the holiday's hottest
Re-purposed is the new chic. The accessories made by family-owned ... READ MORE
---
THE DEMURE MUSE
Katrina's What's in my Purse? : TRAVEL EDITION
What Katrina had to say about our Red Clutch Wallet: You know how technology is ... READ MORE
---
CHIC
Casual chic is the new chic.
Streamlined, elegant, interesting, timeless. Your style is ... READ MORE
---
LUCKY MAGAZINE
Chris Evangelista : Futuristic Summer
While the summer season is synonymous ... READ MORE
---
SCHREI.BKULTUR LIFESTYLE MAGAZINE
Editor, Sabine Baumstark : KNITTING STEEL
These eye-catching bags represent the modern life style. Nothing is impossible ... READ MORE
---
OPRAH MAGAZINE
"The O List"
Stewart/Stand® met up with Oprah's Style Team and ... READ MORE
---
BEEKMAN BOYS
"Project Muck Boot"
These Manhattan city slickers ... READ MORE
---
WIRED MAGAZINE
GADGETS : Sleek & Sturdy Steel RFID Wallet Keeps Hackers at Bay.
Ever felt the need to replace your tattered, bulging, leather wallet with ... READ MORE
---
THE TODAY SHOW
Today's Style
Meredith Barnett is an avid shopper and trend watcher with a keen eye for ... READ MORE
---