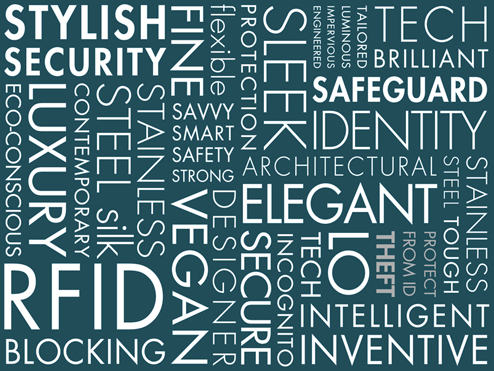 CUSTOMER SERVICE
p. 718 407 4197 ext1 M-F 8:30-6:30pm NY + CA
eMail customerservice@stewartstand.com
NEW! MAILING ADDRESS
6062 Corte Del Cedro, Carlsbad, CA 92008
WHOLESALE INQUIRIES
p. 718 407 4197 ext2 M-F 8:30-6:30p EST
eMail info@stewartstand.com
STEWART/STAND® has gained a reputation for producing innovative men's accessories. A reoccurring "compact + sustainable" theme makes our products a relevant choice for the modern eco-conscious retail customer. For the last six years, we've been producing wallets that are unique to their core. The development of the Stainless Steel Wallet began during a visit to The Cooper - Hewitt Extreme Textiles exhibit in 2005. The result, sleek and sustainable accessories. A thin, lightweight alternative to traditional leather. STEWART/STAND® wallets keep your credit / debit cards and your identity safe from digital thieves ( RFID Blocking ).

---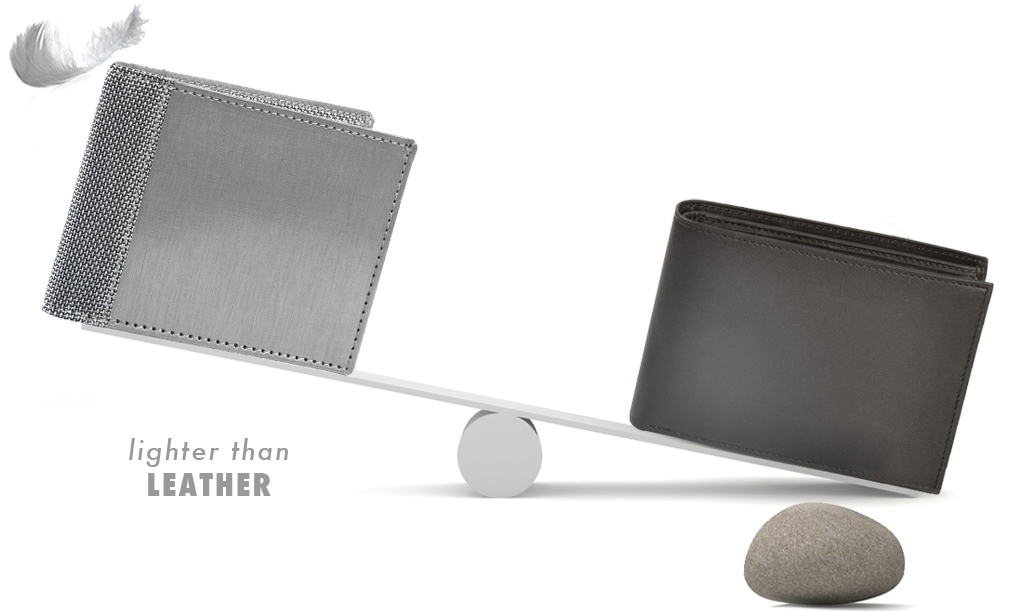 LIGHTER THAN LEATHER
Each strand of stainless steel thread is 3x thinner than a single sheet of paper.
Our stainless steel fabric is super-light making our wallets the lighter choice.
---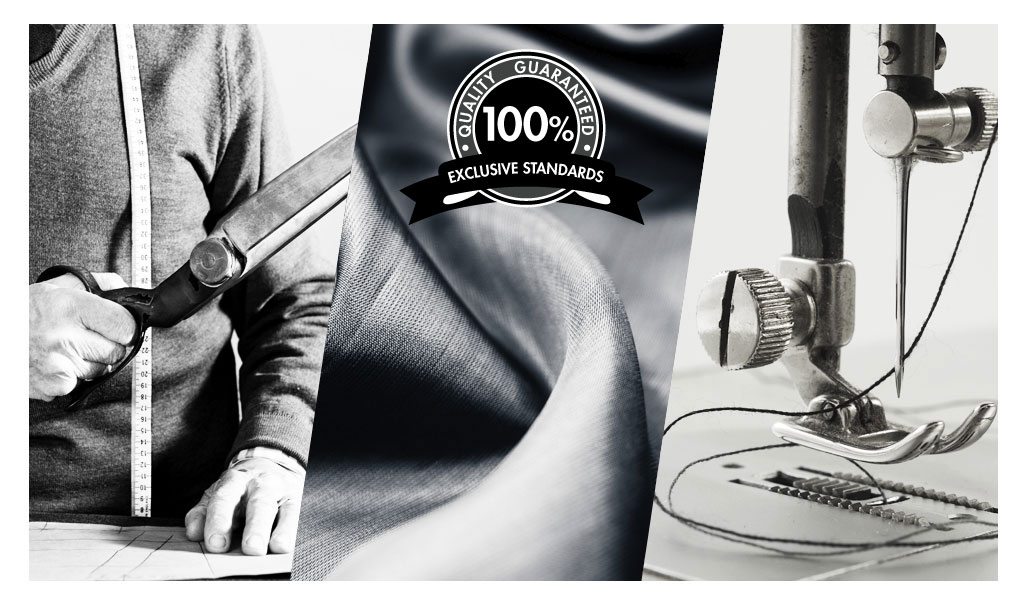 EXCLUSIVE STANDARDS
We have been working with the same technical tailors for the past 8 years
and are proud that our wallets are cut + sewn by the finest textile engineers.
---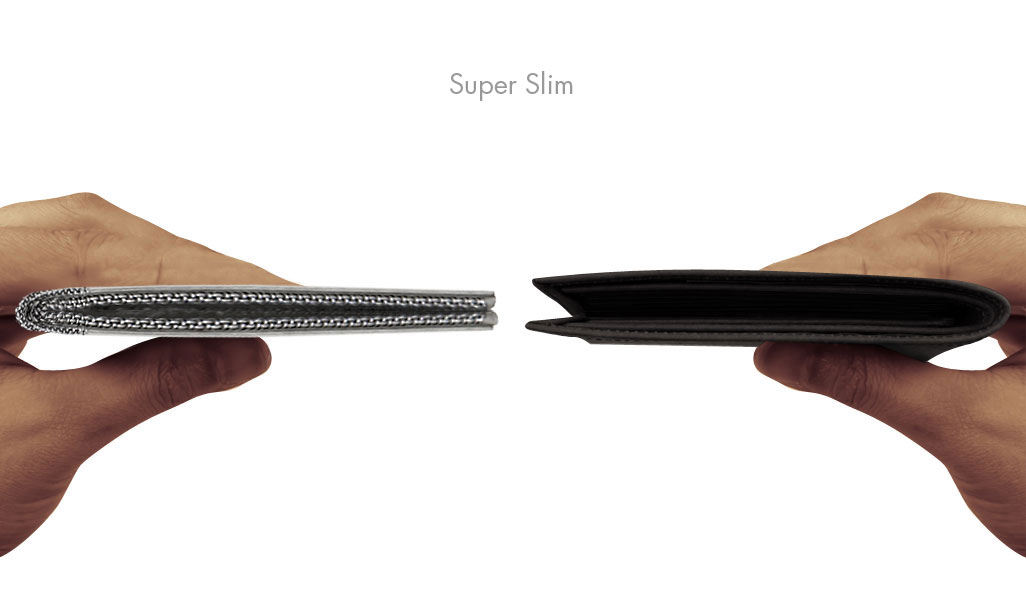 SUPER SLIM
A super compact wallet, an ultra thin design.
Leave the bulky wallet behind, switch to a stainless steel wallet today.
---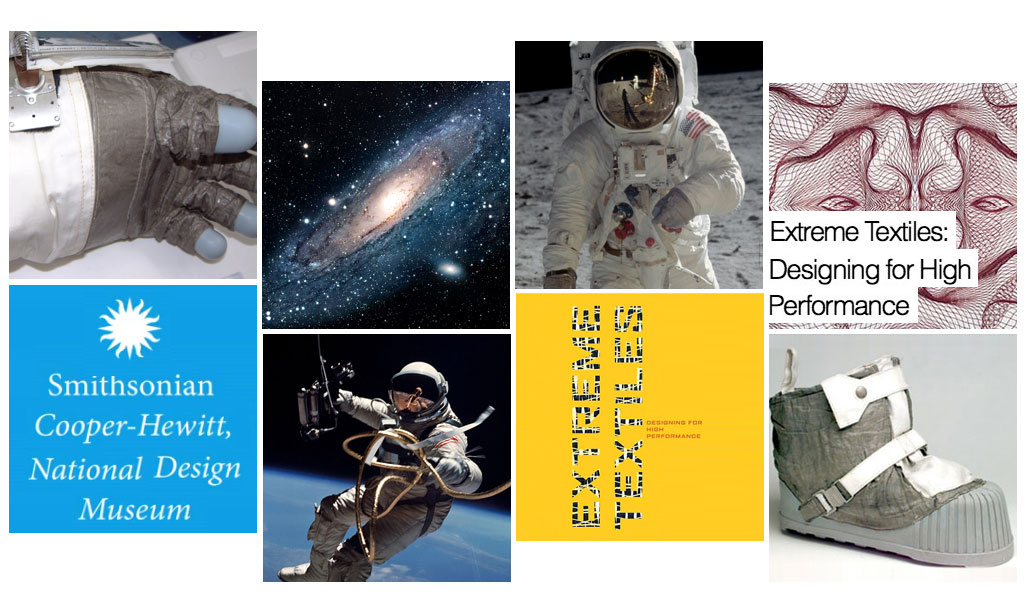 AS STRONG AS STEEL
Strong enough to protect astronauts from meteorite showers
during EVA's on the lunar surface or while in free space.
Leather wallets can't beat the strength of our stainless steel wallet collection.
---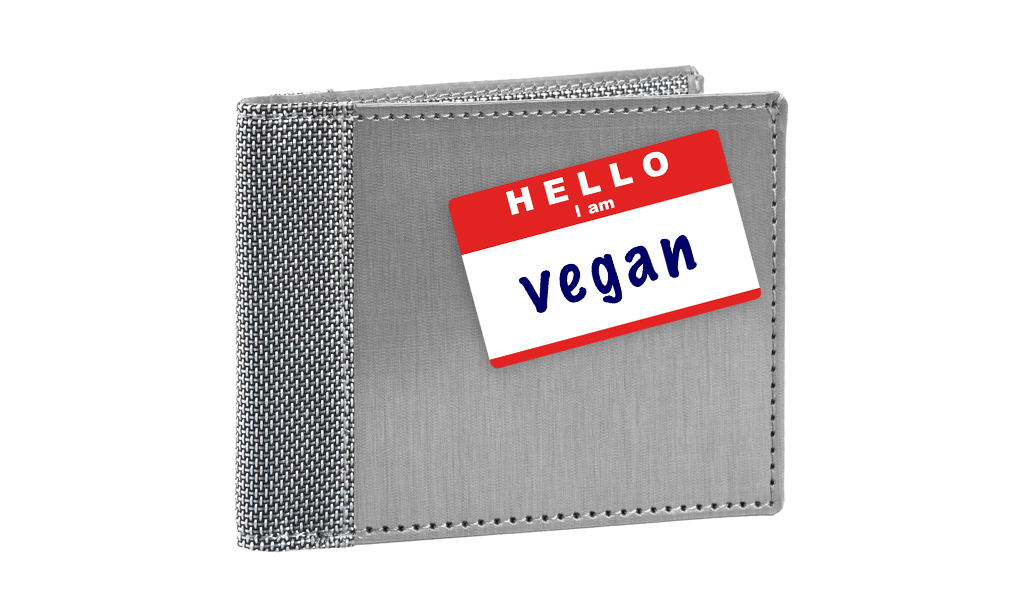 DESIGNER VEGAN
It's a fact. Our best selling wallets are vegan.
Luxurious ballistic nylon replaces the need for leather
+ our customers are happy to support a humane product.
---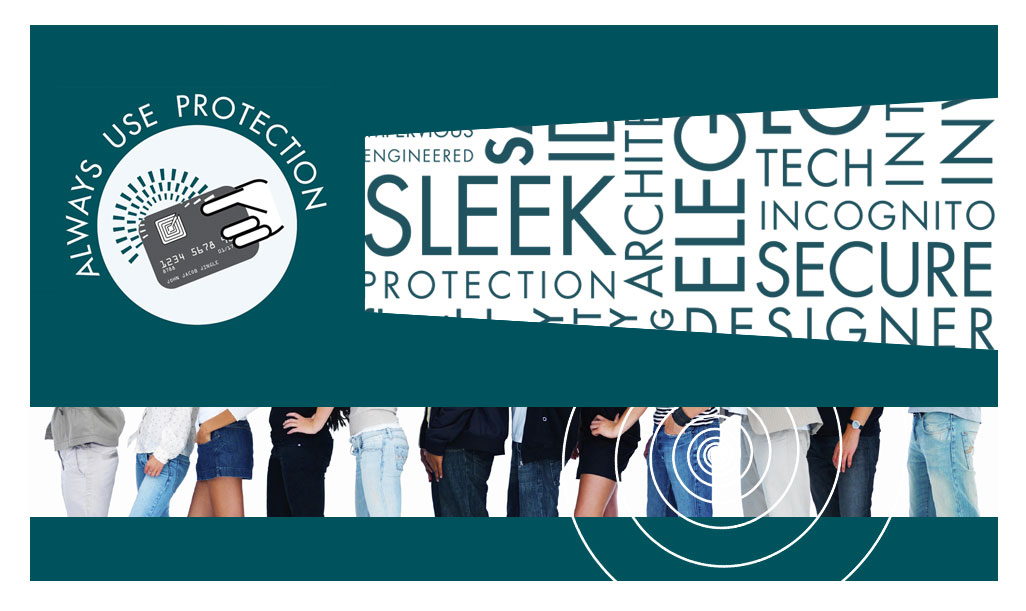 THE 1st + BEST RFID BLOCKING WALLET
STEWART/STAND® developed the first RFID blocking wallet.
We remain the premium choice for ID Theft protection you can carry in your pocket.
---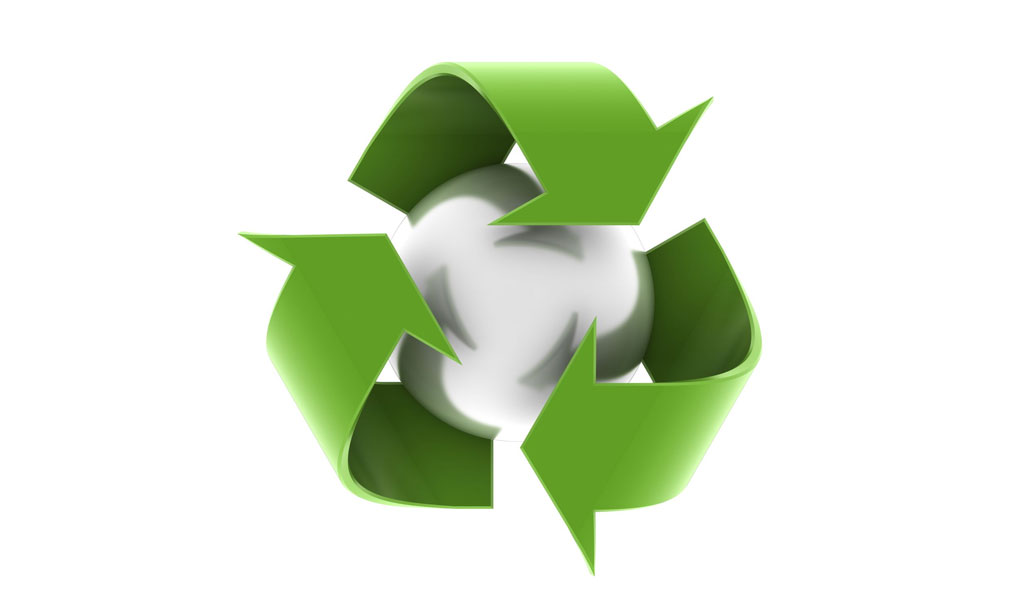 ECO-CONSCIOUS
100% of stainless steel is recyclable.
Our wallets are made with 85%+ post consumer recycled stainless steel.